Interior Design Services
Cape Cod, Boston, & Northborough, MA
Decorum's philosophy is a personalized approach in designing with light.
​At Decorum Lighting and Design, our customers receive an intimate and personalized home décor service that allows for creative and authentic designs. Our experienced and knowledgeable team can translate customer styles with a fashionable and sophisticated flair. That is the core of Decorum's individualized service. To learn more about our selection of decorative lighting or to schedule an initial interior design consultation with us - please feel free to contact our showroom today! Our interior design company is proud to serve clients across the Northborough, Cape Cod, and Boston, MA area.
Why Choose Our Interior Design Company
When you are looking for an interior design company in the Cape Cod, Boston, or Northborough, MA areas, look no further than Decorum Lighting and Design. While you could try to design your space yourself, it's nice to have a team on your side that is knowledgeable on lighting and decor trends. Our team can help point you in the right direction, reducing the risk of making costly mistakes. Save money by sticking to your budget when you choose to work with our interior design company. For more information or to get started, contact us today!
MEET THE OWNER
LISA ALBANO-SELZO
A lifelong resident of the Worcester area, Decorum Lighting & Design Owner Lisa Albano-Selzo has over 30 years of lighting and interior design experience.
​Lisa graduated from Notre Dame Academy and Becker College, and is a certified lighting associate with the American Lighting Association. Offering clients the experience of working with an experienced and highly trained professional, Lisa has both a technical and decorative background that will please even the most discerning client.
Lisa's involvement in her community has allowed her to be an Advisor for Arts for Worcester, Davis Gallery, and Hanover Theatre, as well as many other projects.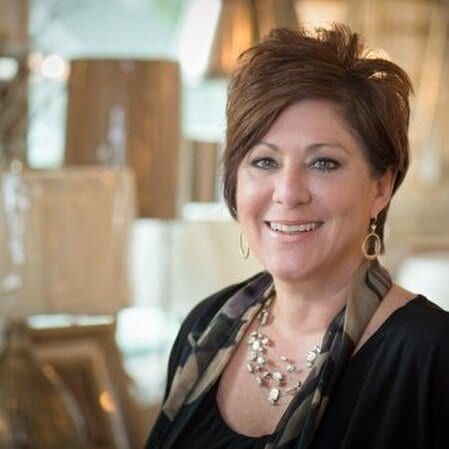 "My clients trust me because I guide them through the design process. I understand that it can be intimidating and overwhelming. I incorporate their personal style, likes and dislikes to then offer options that will satisfy their tastes and budget, while creating an environment for them that is beautiful and comfortable."